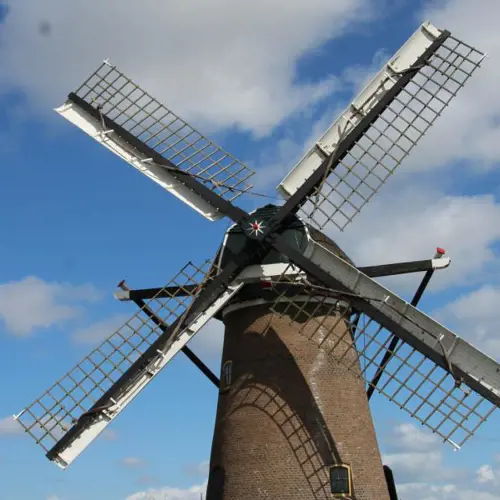 Adermolen
Aderpolder 3
Rijpwetering
Adermolen
Adermolen
The Adermolen is a ground-sailor from 1941. It's a mill which can be operated from the ground. This round stone windmill with thatched roof is being used to drain the Aderpolder. The mill, an eight sided jack mill, which originally drained this polder, burnt down in 1880.
As replacement, a steam centrifugal pump was build. Around 1940, this pump malfunctioned and was replaced by a windmill again due to war circumstances: the current windmill. This mill is run on a voluntary basis and is not open to the public.
More information about the Adermolen can be found in the Dutch windmill database.