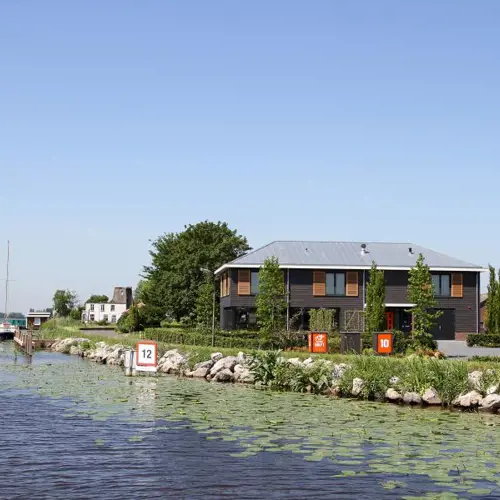 Bed & Breakfast 'Als het golft'
Groenewoudskade 10
Roelofarendsveen
Bed & Breakfast / Lodging
Bed & Breakfast 'Als het golft'
About us
We, Hans Straathof and Diane Schrama, would like to welcome you to our B&B Als het golft. At the location where our B&B is now located, Hans's father once started a flower and cutting nursery. More than fifteen years ago we moved with that company to another location. We built a new home on the former nursery and we also had a different destination in mind for the old barn. At the end of 2015, the time had come. The workshop was demolished and replaced by our B&B Als het golft, built with the latest, sustainable techniques and materials, such as geothermal heat and LED lighting. 
We are happy with the final result and look forward to welcoming you here. 
Be welcome, 
Hans and Diane 
Accommodation 
Our five double rooms and one single room on the first floor are fully equipped. Each room has its own flower painting: a creative nod to the flower nursery that was previously located here. You will sleep wonderfully in a luxurious Auping box spring bed in which only natural materials have been processed, such as organic cotton. You also have a private bathroom with bath or shower, toilet, sink, a flat screen TV and free WiFi. As a guest you can also use the beautifully decorated common room on the ground floor with coffee and tea making facilities. A closed bicycle shed is available and free parking for your car. 
For more information, please contact us. 
Diane Schrama +31(0)6 – 22 42 49 53 
info@alshetgolft.nl
Contactgegevens
Bed & Breakfast 'Als het golft'