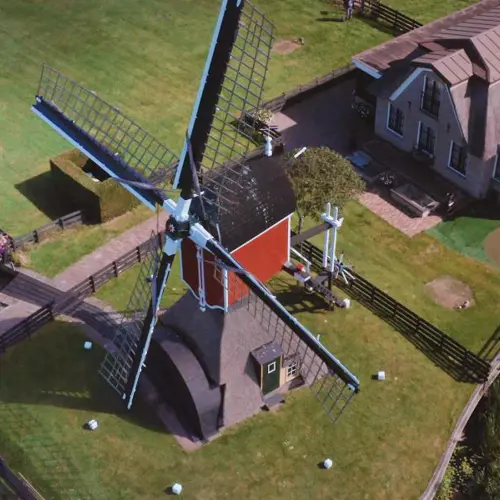 Doesmolen
Doespolderkade 5
Hoogmade
Doesmolen
The Doesmolen is most likely built in 1636 and forms a couple with the Kalkmolen. Together they drain the Doespolder.
The very tiny smock mill was inhabited for a long time. It wasn't until 1875 that the millers house was built right next to the mill. When the Kalkmolen was moved from Leiderdorp to the Doespolder in 2009, the Doesmolen was thoroughly restored. It was then that the old millers house was demolished and replaced by a larger house. The Doesmolen can be visited by appointment.
Take a look at the film about this mill on our Youtube-channel.
More information about this mill and contact details of the miller can be found in the Dutch mill database.