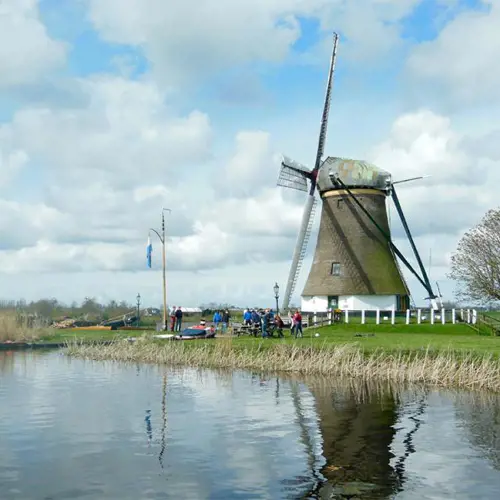 Mills and Lakes Route
Oude Wetering, Nieuwe Wetering, Rijpwetering, Roelofarendsveen

Mills and Lakes Route
You can discover the rural area between the beautiful lakes Braassemermeer and the Kagerplassen within an hour. The route will take you along the picturesque villages of Roelofarendsveen, Rijpwetering, Nieuwe Wetering and Oude Wetering. You can start the bicycle route at any point of the cycle network.
You can extend the route by cycling through Oud Ade, Kaageiland and Buitenkaag. Before departing, check if the cycle ferry between Oud Ade and Kaageiland is sailing, you can find more information about the current ferry schedule here.
The ferry between Kaageiland and Buitenkaag sails whole year round. Below you'll find the marked cycle junctions for this route which you'll need on your journey, discovering Kaag and Braassem and the beautiful area in between.
Download GPX bestand
Download Zip bestand