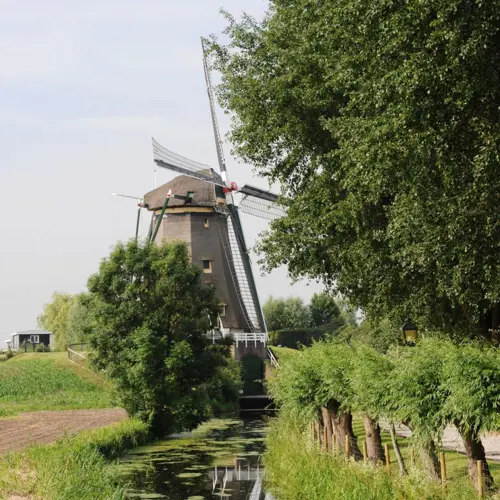 Monuments Walking Route Kaag & Braassem
Starten kan in Leimuiden
Leimuiden
Monuments Walking Route Kaag & Braassem
This walking route (which you can cycle too) is published as part of the Open Monuments Weekend 2021, but can be walked at any other time. This way you are able to visit the monuments on your own occasion.
Start where you want
The route description uses the centre of Leimuiden as your starting point, but of course you can start the route at any point of the nodes network. The route will take you across several villages in the municipality of Kaag & Braassem and will lead along several national monuments as well as places where you can stop for drinks or something to eat.
To go (some of) the monuments, you sometimes have to deviate a little from the route, but after your visit to the monument, you can always return to the official walking route.
Longer route
We have plotted a more extended variant to this route as a cycle route (which of course you can also walk). This route can be found here.
Download Route
The route and monuments you can visit along the route as well as a map with the node numbers, can be found in the files below.
Download pdf bestand
Download Zip bestand