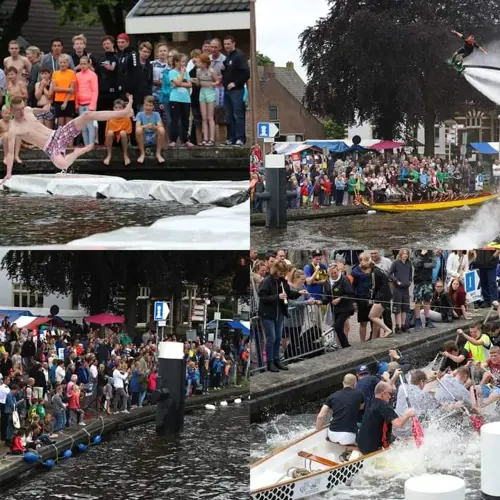 Open day Watersports and other activities
Open day Watersports and other activities
A unique and sportive event, situated in the streets and on the squares around the village church, alongside the 'Woudwetering' and the picturesque 'Comriekade' in Woubrugge. Come and enjoy the cozy fair and swinging Batehofplein, were local entrepreneurs welcome you with live music and tastings of locally produced foods.
For more information visit www.waterrecreatiedag.nl.

Are you visiting Kaag en Braassem Promotion as a tourist and would you like more information?
Tourist information

Want to know more about how Kaag en Braassem can best be reached by car, bus, bicycle or boat?
Accessibility

Looking for all practical matters, civil affairs and more about the municipality of Kaag en Braassem?
www.kaagenbraassem.nl