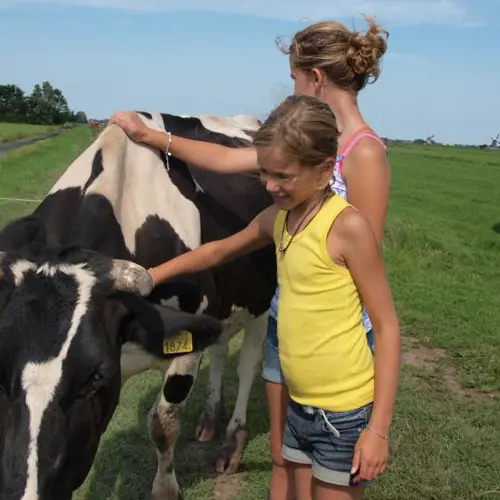 Polders and Lakes pathway - A multiple days Walkingroute
Active
Companies
Family
Groups
With children
Nature
Polders and Lakes pathway - A multiple days Walkingroute
The route will take you along extensive lakes with wavy reed border, well organized tree nurseries, stately mills and picturesque villages.
Want to make things easy? Book the multiple days Walking route. You will stay at a B&B or a small-scale hotel in the most beautiful locations. Luggage will be taken care for. There is also the possibility to discover it all by yourself, a walking map is available at Veenerick en VVV Alphen.
Experience the Area
The Polders and Lakes pathway is an inspiring route. You can start the route at any marked point alongside the route, you will eventually finish at your starting point. In the municipality of Kaag en Braassem, you can buy a book with route description at Boek- en Kantoorvakhandel Veenerick. This book will give you a short impression of the history of Water Management in the Rijn- en Veenstreek area. Besides that, the book contains additional information, interesting fact and tips. The book also suggests a few shorter routes of approximately 35 kilometers.
Practical along the way
With the Polders and Lakes pathway we have mapped out a complete route, which is part of a bigger walking network. The route will take you along the countryside and even across water by small ferries. Dogs are not always allowed on some parts, that's why it's advised to take a map of the walking network with you so you're able to find an alternative route on the spot. This map is for sale at the local Tourist (Information) Office.
For instance, you can start the route at TOP Rijnsaterwoude, see map below.
Walking Network
The Polders and Lakes pathway is part of a bigger walking network. A brand-new network of 450 kilometers of walking delight for young and old. Existing paths, brand new paths, long distance paths and countryside paths are integrated in a marked walking network.
You can download this route via Abellife, which can be found on our route page.
Want to book?
Interested in a tailor-made package deal? Contact 'Met Marleen'
Met Marleen
06-50278656 
mail@metmarleen.com