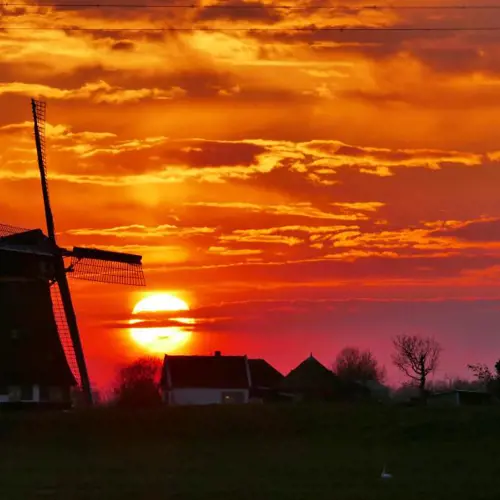 Veendermolen
Aderweg 2
Roelofarendsveen
Veendermolen
This round stone ground-sailor lies on the banks of the Wijde Aa in Roelofarendsveen. The substructure is dated from 1830, the top was built in 1934 by the mill making company Verbij from Hoogmade.
Special about the Veendermolen is the top, which is covered with copper plates. Most likely these plates were left over from the building of the church tower in Hoogmade. The mill can be deployed to drain the Veenderpolder and also houses Sailing centre 'De Wijde Aa'.
The Veendemolen can be visited by appointment. More information about this mill and contact details of the miller can be found in the Dutch mill database.