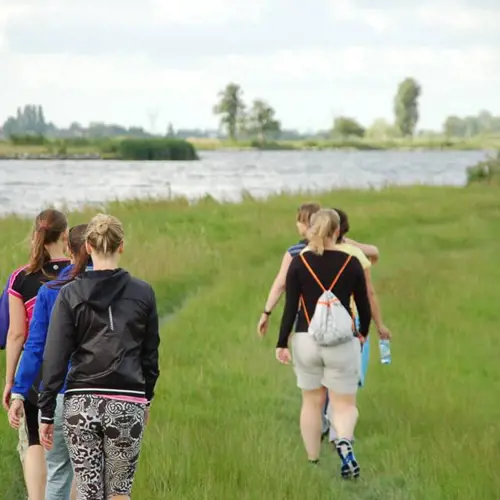 Walking tour – Rondje Ka
Sportpad 2
Roelofarendsveen
Van: 02-07-2023
Tot: 02-07-2023
Van: Starten tussen 7.00 en 10.00 uur
Tot: 17.00 uur
Walking tour – Rondje Ka
Rondje Ka is a yearly walking event, organized by Walking and Running association Plantaris. There are 4 different route of 15, 20, 25 and 35 kilometers which will take you along the most beautiful spots and different villages around Braassemermeer and Wijde Aa. The walk which is featured by the many monuments, where you you can enjoy local treats and regional products.
Start and finish are at 'De Treffers'  clubhouse: Sportpad 2, 2371 PP in Roelofarendsveen. The 15 km walk will start from 8.30 until 10.30.
You can start the other distances, 20, 25 and 35 km from 7.00 until 10.00, Finish until 17.00.
You can pre-register via the website.
Cost for this walk are € 9,50 per person. For this you'll be provided for delicious local treats.

Are you visiting Kaag en Braassem Promotion as a tourist and would you like more information?
Tourist information

Want to know more about how Kaag en Braassem can best be reached by car, bus, bicycle or boat?
Accessibility

Looking for all practical matters, civil affairs and more about the municipality of Kaag en Braassem?
www.kaagenbraassem.nl