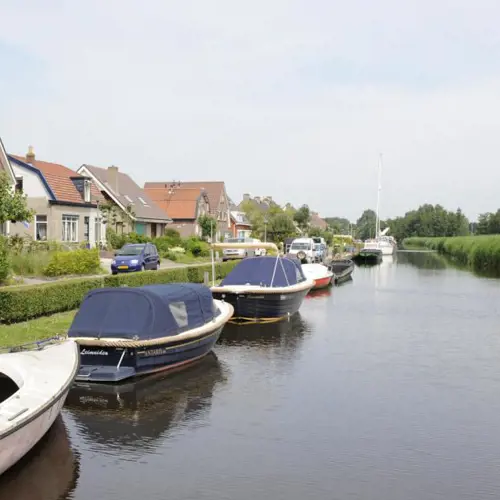 Water Works Route
Through the ages, both Leimuiden and Rijnsaterwoude delivered battles against the water of the Hollande Plassen (Dutch Lakes). The Nothern part of Leimuiden had to cosign to the water of the ever growing Haarlemmermeer, also known as the Water Wolf. Part of the old village lies on the bottom of the current Westeinderplas. The former isle of Beinsdorp in Haarlemermeer, initially belonged to the territory of Leimuiden.
This bicycle route will take you along several water works, the remains of this remarkable history. En route you will pass the peat river the Drecht, a lock, an old pumping station, a polder mill, the Ringvaart of the Haarlemmermeer polder and many other polders in this area.
Start in Leimuiden: Café René at the Dokter Stapenseastraat or Café Keizer at the Dorpsstraat near the Tolbrug across the Drecht.
Download the complete route description including historical background information below.
---
This route is an initiative of the Oud Leimuiden-Rijnsaterwoude foundation.
Download pdf bestand
Download Zip bestand