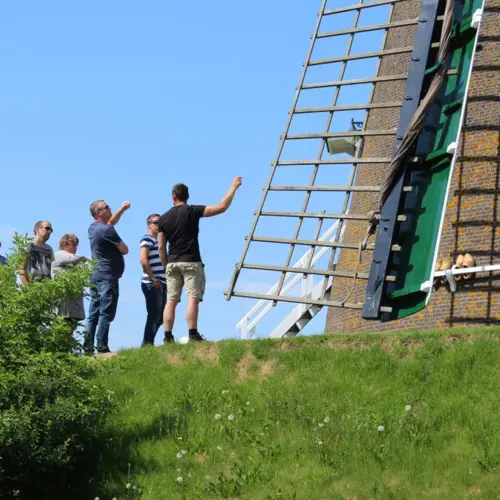 Windmill Working Day
Van: 02-09-2023
Tot: 02-12-2023
Van: 10:00 uur
Tot: 17:00 uur
Windmill Working Day
When you see a windmill whose blades are rotating, on the first Saturday of the month, then you know the miller is at work. On this day, he's happy to make time for a chat and is pleased to tell you about his mill.

You can see most mills in detail in operation from the outside. Some mills can be entered and seen from the inside. The mills are inhabited, so keep in mind the miller's privacy. Think 'Safety First' when you are near the rotating blades.

Did you know that the mills have loose and fixed rotating days? If weather conditions allow, the windmills turn every first Saturday of the month between 10:00 a.m. and 5:00 p.m.

Are you visiting Kaag en Braassem Promotion as a tourist and would you like more information?
Tourist information

Want to know more about how Kaag en Braassem can best be reached by car, bus, bicycle or boat?
Accessibility

Looking for all practical matters, civil affairs and more about the municipality of Kaag en Braassem?
www.kaagenbraassem.nl